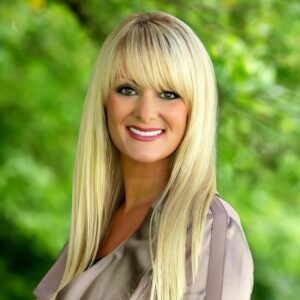 Lacie Clark serves as Managing Director of Monarch Private Capital and Chief Executive Officer of Alchemy Renewable Energy. Clark's responsibilities include leading and managing the firm's Energy Business as well as handling strategic management and operational oversight of MPC's business units.
Clark has more than 12 years' experience in energy industry and nearly 10 years of tax credit and capital market experience. Clark brings several years of expertise in investing, transacting and the strategic and operational management of organizations and power assets in sectors of Solar, Wind, Biomass, Combined Cycle Natural Gas, Coal, Refined Coal s45, Transmission, Distribution, Emissions Reductions, with the EPA/DOJ Clean Air Act, FERC/NERC Regulatory Compliance, and other energy sectors.
At Monarch, Clark co-founded Alchemy and has built it into a strong, full-scope organization with deep sector understanding, internal technical and asset management capabilities, with investment and financing expertise. This fully integrated approach has allowed Alchemy to focus on and comprehensively streamline development, long-term debt financing, and tax equity solutions which sets it apart from others in this energy sector. Through Clark's leadership, MPC and Alchemy have transacted on more than 800 MW of renewable energy, syndicating hundreds of millions of dollars of state and federal investment tax credits, all while creating a balance sheet at Alchemy in excess of $200mm.
Prior to joining MPC, Clark served as the Chief Operating Officer at a capital market firm and was involved in all aspects of the tax credit business including the strategic management of renewable energy development deals. Clark previously served as Associate General Counsel for Associated Electric Cooperative, Inc. where she provided lead legal counsel for over 600 MW of wind energy for the utility, which serves over 875,000 residential customers in Missouri, Oklahoma and southeast Iowa. Clark's renewable energy experience has been particularly relevant to MPC's growing energy assets business, having previously served in strategic management roles, business development and legal capacities on behalf of investors, developers and utilities.
Clark has a JD/MBA from Marquette University in Milwaukee, Wisconsin and a Bachelor of Business in Finance from Western Illinois University. Clark is a licensed attorney and member of the Wisconsin Bar and ABA.