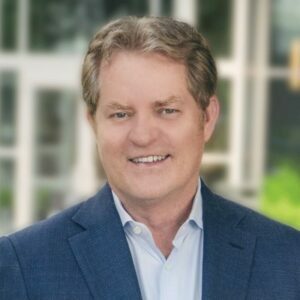 Robin Delmer is Co-Director of Alchemy Renewable Energy. He also co-founded Monarch Private Capital in 2004. As Managing Director of Acquisitions, Delmer is charged with identifying worthwhile tax credit-generating investment opportunities. For more than a decade, he has introduced influential investors to tax credit funded projects in the country's most significant and leading-edge industries, including Georgia's film and entertainment business, North Carolina's flourishing renewable energy industry, and the preservation and rehabilitation of historically significant landmarks throughout the Southeast. Delmer leads the asset management group, overseeing existing investment projects in more than a dozen states.
Prior to MPC, Delmer worked as an investment banker for Equitable Securities. Later, he became a founding partner of Capitol Development Group, an Atlanta-based affordable housing developer responsible for the creation of more than 5,000 high quality residential units across Georgia and Florida. Delmer launched his first entrepreneurial venture while earning his bachelor's degree in economics from Vanderbilt University by opening the San Antonio Taco Company. After expanding the business into a popular restaurant chain, Delmer sold the company in 1990. It remains in operation in Nashville, TN.
Delmer is involved in numerous civic and community projects and is currently on the board for Live Thrive Atlanta, a nonprofit organization focused on creating a sustainable environment including the management of the Center for Hard to Recycle Materials. He previously served on the board for Litehouse Partners, Atlanta Urban League and Preferred Real Estate Funds, LLC, among other organizations.